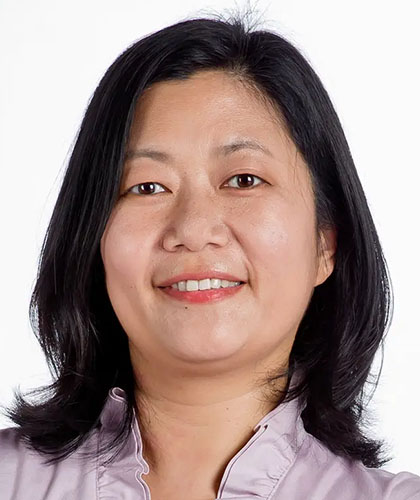 Cao, Kan
Associate Professor
Associate Chair

Cell Biology and Molecular Genetics
Brain and Behavior Institute

Website(s):

Kan Cao received a B Sc degree in Biology from Nanjing University China in 1997, and a Ph.D. degree in Biology from the Johns Hopkins University in 2005. She did her postdoctoral fellowship in genomics at the National Institutes of Health between 2005-2010. She is an associate professor of cell biology and molecular genetics at the University of Maryland College Park.Dr. Cao was named the New Scholar in Aging by the Ellison Medical Foundation in 2011, received Board of Visitors junior faculty award from the University of Maryland in 2013, and was the finalist of the Invention of the Year by the University of Maryland in 2016. In 2018, she received Norma M. Allewell Prize In Entrepreneurship from the University of Maryland.
The six interdisciplinary teams will use state-of-the-art neuroscience tools to translate basic science research into real-world impact.
The five interdisciplinary projects funded by the BBI offer cutting-edge approaches to translational neuroscience.