Lisa Taneyhill to serve on International Gene Drive Study Panel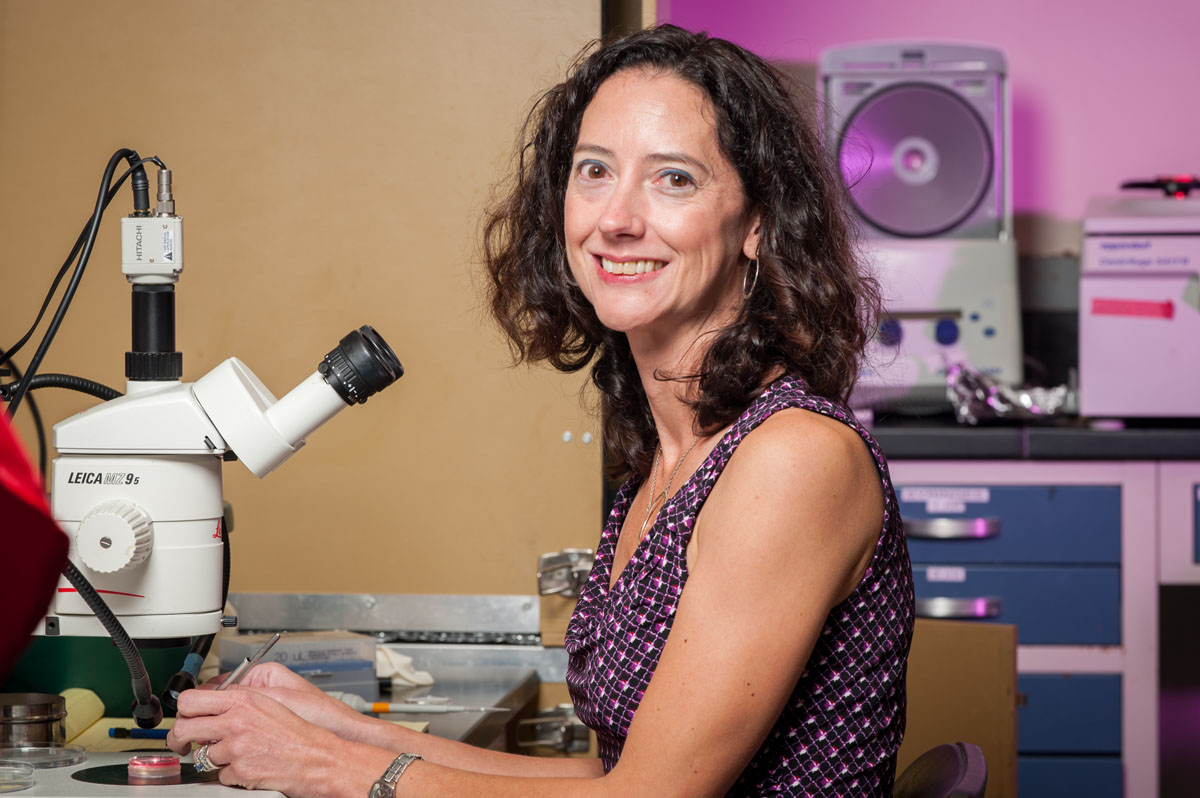 COLLEGE PARK, Md. – Dr. Lisa Taneyhill, an associate professor in the Department of Animal and Avian Sciencesat the University of Maryland, has been selected to serve on a committee convened by the U.S. National Academy of Sciences, Engineering and Medicine to study the emerging field of gene drive research. Taneyhill is a part of UMD's Brain and Behavior Initiative. 
Taneyhill joins a panel of 15 leading scientists from around the world charged with assessing the potential benefits and risks associated with the recent development of genetic editing tools, such as the CRISPR system, that make it easier for researchers to alter an organism's DNA in a lab. 
"I am truly honored to have been selected by the National Academy," said Dr. Taneyhill, "and I look forward to working with my colleagues on this important committee assignment."
Taneyhill and other committee members will take a look at current regulations and discuss the need for further oversight tied to this technology. Specifically, the panel will consider the potential ramifications of releasing genetically modified non-human organisms into the wild in the United States and in developing countries.
A developmental biologist, Taneyhill uses the chicken embryo as a model for exploring the molecular basis of neural crest cell development in the formation of the vertebrate embryo. Her laboratory employs advanced molecular, cellular and biochemical techniques to understand how neural crest cells form, migrate, differentiate, and associate with other cell types to generate a variety of different tissues, including the peripheral nervous system, craniofacial skeleton, and portions of the heart. 
A report on the committee's gene drive study is expected to be delivered by the end of April 2016, with its publication and dissemination to occur sometime between May and July 2016. 
Published September 11, 2015