Parents Can Help Guide Black Teens in Healthy Responses to Discrimination, Study Finds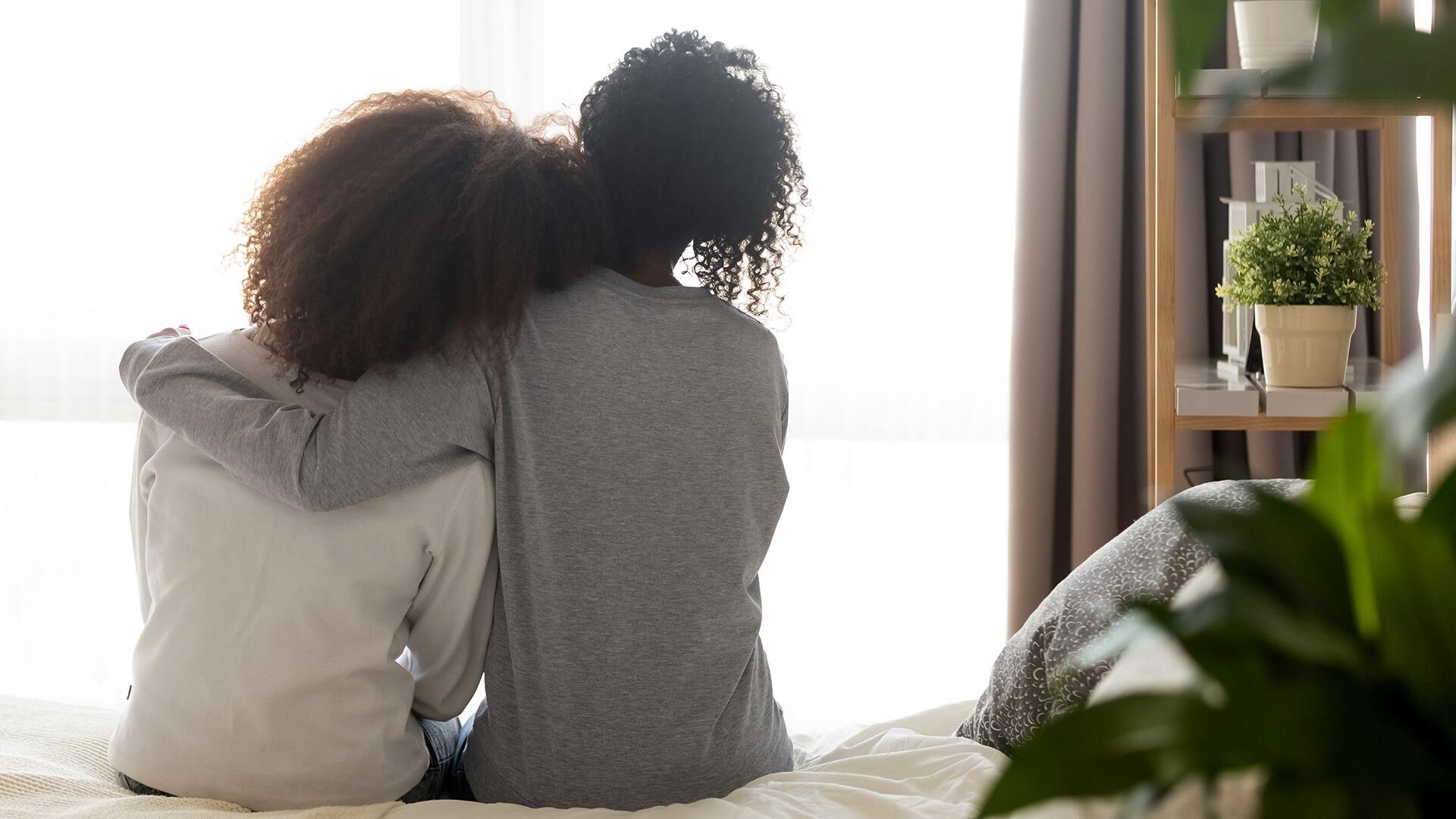 In a new study, researchers from the University of Maryland and the Georgetown University School of Medicine found that how Black teens emotionally react to discrimination can help determine if such incidents lead to depressive symptoms and behavior problems—and that parents can help guide them in constructive responses to racism.
Teens with submissive emotional reactions like sadness or shame, instead of a dominant reaction such as outrage or frustration, were more likely to internalize symptoms of exposure to racism, the researchers said. But parents were able to help teens identify and work through underlying emotions of embarrassment and self-blame following incidents of discrimination.
"Importantly, we found that discrimination did not evoke these heightened emotions and associated mental health problems among teens whose parents had discussions with them in which they acknowledged racism, served as advocates, encouraged teens to problem-solve, and had warm relationships in which teens felt comfortable expressing their emotions," said Assistant Professor Angel Dunbar of the Department of African American Studies, first author of the study published recently in Child Development.
The researchers surveyed 110 Black teens, ages 14 to 17, about their emotional reactions to discriminatory experiences, and about any depression or anxiety symptoms and behavior problems. Teens and their parents were also presented with a hypothetical discriminatory event perpetrated by a teacher and asked to discuss together what they would do. Discussions were recorded and rated along various verbal and nonverbal dimensions.
Dunbar and her co-authors sought to understand what types of emotional responses to discrimination contribute most to Black teens' mental health and behavior problems, and if parents who encourage constructive expression of emotions and promote agency have teens whose behavioral health is less adversely impacted by racial injustice.
The researchers found that reactions to discrimination such as anger, frustration and feeling disrespected were not associated with depressive symptoms or fighting and rule-breaking behaviors that are typically attributed to an underlying anger problem.
"As researchers, we do not always distinguish having an emotional response to an identifiable stressor—which can be healthy—from the behavioral or mental health consequences if emotions go unregulated," Dunbar said.
According to emotion theory, anger and frustration motivate individuals to regain control when threatened or violated, meaning these assertive emotions may be a healthy response to being discriminated against, facilitating active coping such as social and political activism.
Conversely, sadness, shame or embarrassment may reflect youths' internalization of denigrating racist messages, helplessness and self-blame—risk factors for suicide, which is increasing among Black youth.
"By understanding the emotional processes elicited by discrimination that are most detrimental to youths' mental health, we can develop more targeted prevention and intervention strategies," said co-author Professor Mia A. Smith-Bynum of UMD's School of Public Health.
However, the researchers noted that the bulk of the responsibility should not rest on Black families, and said that even healthy responses to racism can be seen as problematic in an unequal society.
"Black youths' expressions of anger and frustration—which we found to be normal and healthy responses to discrimination—are often viewed as more aggressive and threatening than the expressions of their white counterparts," Dunbar said. "This biased perception of Black youths' emotions can result in harsher discipline by schools and the justice system, thus continuing the cycle of victimization for Black youth."
This project was funded by the National Institute of Mental Health and the Purdue Research Foundation, and supported by the Eunice Kennedy Shriver National Center for Child Health and Human Development and the Maryland Population Research Center.
Original story by Laura Ours in Maryland Today.
Published October 7, 2021