BBI Announces FY19 Seed Grant Awards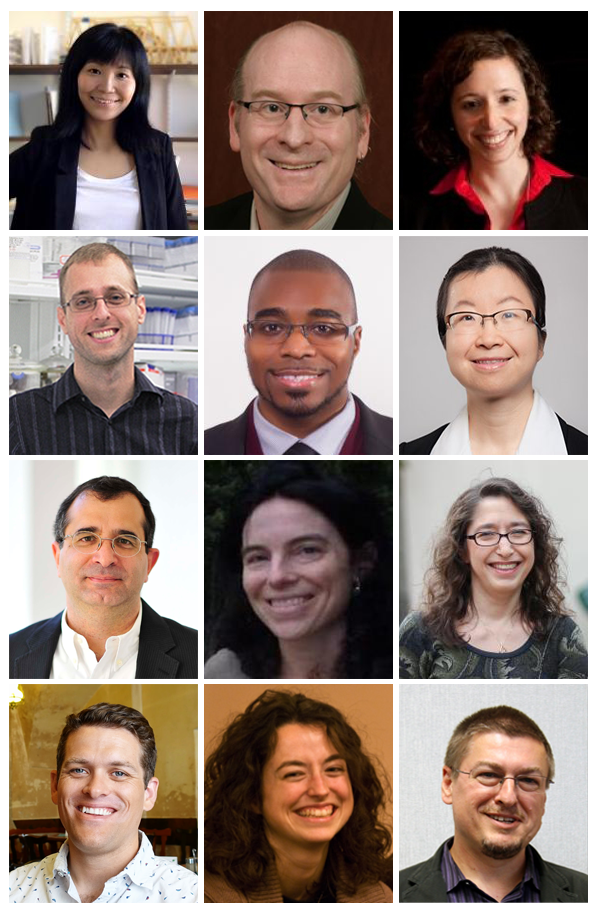 The Brain and Behavior Initiative (BBI) at the University of Maryland is excited to announce this year's funded projects for the BBI FY19 Seed Grant Program. 2019 marks the fourth year of the Seed Grant Program. In total, across FY16, FY17, and FY18, the program has awarded $1.3M to 21 projects, and these have netted just under $11M in external awards.
Responses to this year's request for proposals included submissions from 13 colleges, schools, and centers, with the program attracting a highly diverse set of seed grant submission topics, a record number of new teams and first-time PIs, and an almost 50% increase in submissions.
The projects funded by BBI in FY19 are as cross-disciplinary as in past years. These feature researchers from seven colleges and schools--the College of Agriculture and Natural Resources (AGNR), the College of Arts and Humanities (ARHU), the College of Behavioral and Social Sciences (BSOS), the College of Computer, Mathematical, and Natural Sciences (CMNS), the College of Education (EDUC), the A. James Clark School of Engineering (ENGR), and the School of Architecture, Planning, and Preservation (MAPP)--as well as researchers from three University of Maryland institutes or centers (the Applied Research Laboratory for Intelligence and Security [ARLIS], the Institute for Systems Research [ISR], and the Institute for Advanced Computer Studies [UMIACS]). "The BBI Seed Grant Program has facilitated a brand new collaboration," notes Prof. Jonathan Simon (ISR/BIOL/ECE), "It accelerated my conversations [with Prof. Ellen Lau (LING)] from informal discussions of potential common interests to planning out the details of proposed experiments and deciding on the methodologies we will use to analyze the results."
The wide variety of disciplines represented speaks to how BBI Seed Grant projects aim to address a diverse set of problems. Some of the challenges that this year's Seed Grant proposals treat are: aphasics' struggles with word-finding, social disinclinations toward agricultural water reuse, difficulties in language comprehension among non-native speakers, the intransigence of bystanders during cases of bullying in middle school and high school, the deleterious effects of building design on mental health and well-being, and the gap in knowledge about how the brain's molecular and genetic structures affect human beings upon loss-of-function (e.g. in cases such as Parkinson's or Alzheimer's diseases).
Please read more about the BBI FY19 Seed Grant Program proposals in the brief abstracts below, and in the video that follows, learn how the Seed Grant Program enabled FY18 awardee Prof. Behtash Babadi (ECE) and his partner, Prof. Wolfgang Losert (PHYS/IPST/IREAP), to further their research in landing a $5.3M award from the NIH BRAIN Initiative.
The impact of transcutaneous vagus nerve stimulation on therapy outcomes in aphasia
Following a stroke, many individuals experience an extreme increase in their difficulties accessing the names for common objects—part of a general language difficulty known as aphasia. People with aphasia experience a loss of language and the hallmark feature of most aphasia syndromes is difficulty with word finding. This project proposes transcutaneous vagus nerve stimulation (tVNS) as one method of treating this disorder. tVNS is a user-friendly, noninvasive method of stimulating the peripheral branches of the vagus nerve through an earbud worn by the user, and the ultimate goal of this treatment study is to determine if enhancements from tVNS would lead to faster rates of improvement in naming performance in individuals with aphasia.
Molecular connectomics of activity-dependent circadian circuit development
A key challenge in neurobiology is understanding how synaptic organization establishes circuit function underlying cognition and behavior. Reconstructing brain circuits with synaptic resolution ("connectomics") provides structural blueprints that help focus hypotheses about neuronal physiology and computation. Importantly, connectomes are not fixed, but instead undergo significant plasticity guided by molecular/genetic programs and sensory/environmental experience. To address a gap in our current understanding of mechanisms regulating connectome dynamics, we propose a new approach—molecular connectomics—combining the strengths of advanced transcriptomic, proteomic, and high-resolution imaging methodologies to investigate circuit plasticity across multiple biological scales (RNAs --> proteins --> subcellular compartments --> individual neurons --> multi-neuronal microcircuit ensembles). Using our platform, we will map molecular and structural plasticity within visual connectomes essential for circadian physiology/behavior, learning, and mood in the mammalian brain.
Nexus between sustainable buildings and human health: a neuroscience approach
The building science community, particularly environmental scientists, have rightfully focused their efforts on reducing or eliminating exposures to indoor air contaminants. However, other more subtle but equally deleterious psychological or mental health effect—characterized by mood changes, increased stress, and decreased productivity—have been more difficult to measure consistently and are currently assessed post-occupancy, making remediation highly unlikely. The goal of this research project is to develop, test, and validate a data-driven approach using virtual reality (VR) and electroencephalogram (EEG) technology for assessing the effect of architectural building design features on occupants' emotional and cognitive functions—proxies for mental health and wellbeing. The project will provide technology-enabled, repeatable measures for quantifying the "soft" benefits of building design features thus providing an economically viable and repeatable assessment model, pre-build.
Moving beyond the "Yuck Factor": measuring brain responses to water reuse terms and determining if natural environmental images change responses
As climate change and population growth increasingly stress the nation's freshwater resources, government agencies and scientists have recognized the importance of water reuse (the beneficial use of recycled water). Although water experts understand the importance of water reuse, a documented challenge is consumers' negative perceptions of recycled water, or the "yuck factor." To date, the limited data on consumer perceptions of water reuse terms comes from self-report (e.g., surveys). We will leverage our team's expertise in water reuse, communication, and cutting-edge neural activity measurements to move beyond self-reported perceptions of water reuse terms. Our long-term goal is to improve public acceptance of recycled water for agricultural irrigation.
The Impact of Race and Gender on Cyberbullying and Interventions among Middle School and High School Students
Despite the rise and detrimental effects of cyberbullying, there is little research that addresses how the race and gender of victims impact the likelihood of bystanders to intervene. Our research directly responds to these concerns with the aim of identifying the cognitive, risk, mental health, and protective factors that increase the likelihood of peers to intervene in cyberbullying. Intervening is a stressful encounter. Accordingly, rarely is the physiology of bystanders assessed. Results from this study will inform our future work to speak to this important gap in the literature. In addition to developing an educational plan that will be implemented by Prince George's County Public Schools, we plan to use results from this study to apply for external grants to develop a virtual reality program that examines the physiological responses of bystanders.
Neural representations of continuous speech and linguistic context in native and non-native listeners
Much previous research has established that listeners and readers routinely generate context-based predictions that constrain perception and interpretation of language, but the form of this top-down/bottom-up interaction is still hotly debated. One critical question is how far down the processing hierarchy predictions are propagated—e.g. if 'I heard a dog…' predicts the word 'bark', does this modulate neural responses in units that represent lower-level speech sounds and acoustic features, as well as higher-level semantic units? This project aims to study this question for non-native speakers with difficulties in language comprehension. The method proposed here is poised to provide more accurate estimates of top-down influences on neural responses because it tackles longstanding limitations of standard approaches with respect to the format of the input (controlled vs. naturalistic) and the ability to estimate spatiotemporal response functions for multiple stages of processing simultaneously.
Published May 13, 2019