Welcoming Nate Underland as Associate Director of the BBI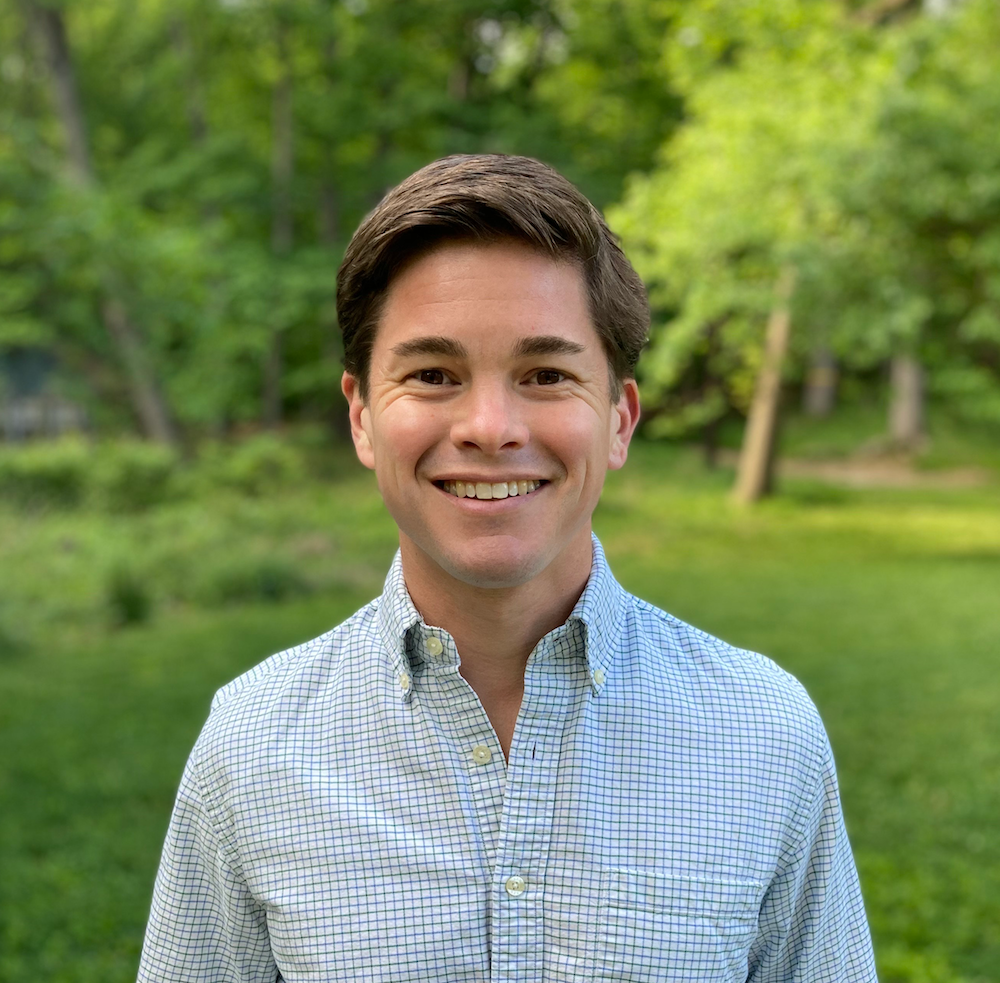 The Brain and Behavior Institute has appointed Nathaniel (Nate) Underland, Ph.D. to the position of Associate Director of Operations and Communications. In the new role, Nate will oversee all non-financial administrative services and strategize communications, public relations and outreach for the BBI.
"Nate brings immense skill and passion to every aspect of his job," said Betsy Quinlan, a professor of biology and director of the BBI. "His determined efforts to champion the accomplishments and communicate the mission of the BBI is central to the institute's growth and success."
Nate has worked for 15 years in higher education broadly—as a researcher, teacher and staff member at the University of Maryland. His efforts have been repeatedly recognized with awards for both teaching and research by UMD's Graduate School, the College of Arts and Humanities, and the Teaching and Learning Transformation Center.
"I am excited by this opportunity to help expand the BBI's programming and communications as the institute grows," Nate said. "I hope that BBI researchers will continue to reach out with news about their papers and successes, and also to avail themselves of the many proposal development services offered by Beth Brittan-Powell and, starting July 1, Joo Yun Jun."
For the past two years, Nate has been the assistant director of operations for the Brain and Behavior Initiative, in which role most notably he administered the initiative's operations and fruitful Seed Grant Program. At the same time, Nate also began writing stories and announcements for the BBI as well as exploring the possibilities of video content for the initiative. Since joining the BBI in 2018, the organization's communications have significantly improved in quality, quantity, impact and reach.
In the new role, Nate will also continue to draft and source material for the weekly BBI Digest newsletter, so "please do send any news items or events—both on and off campus—that you think might interest the community," Nate said. "I am always interested to hear from and promote the things that enthuse BBI investigators, so don't be a stranger!"
###
Media Relations Contact: Nathaniel Underland, underlan@umd.edu
About the Brain and Behavior Institute (BBI): The mission of the BBI is to maximize existing strengths in neuroscience research, education, and training at the University of Maryland and to elevate campus neuroscience through innovative, multidisciplinary approaches that expand our research portfolio, develop novel tools and approaches, and advance the translation of basic science. A centralized community of neuroscientists, engineers, computer scientists, mathematicians, physical scientists, cognitive scientists, and humanities scholars, the BBI looks to solve some of the most pressing problems related to nervous system function and disease.
Published May 17, 2021