Ashley Chapin advances as international finalist in Three-Minute Thesis Competition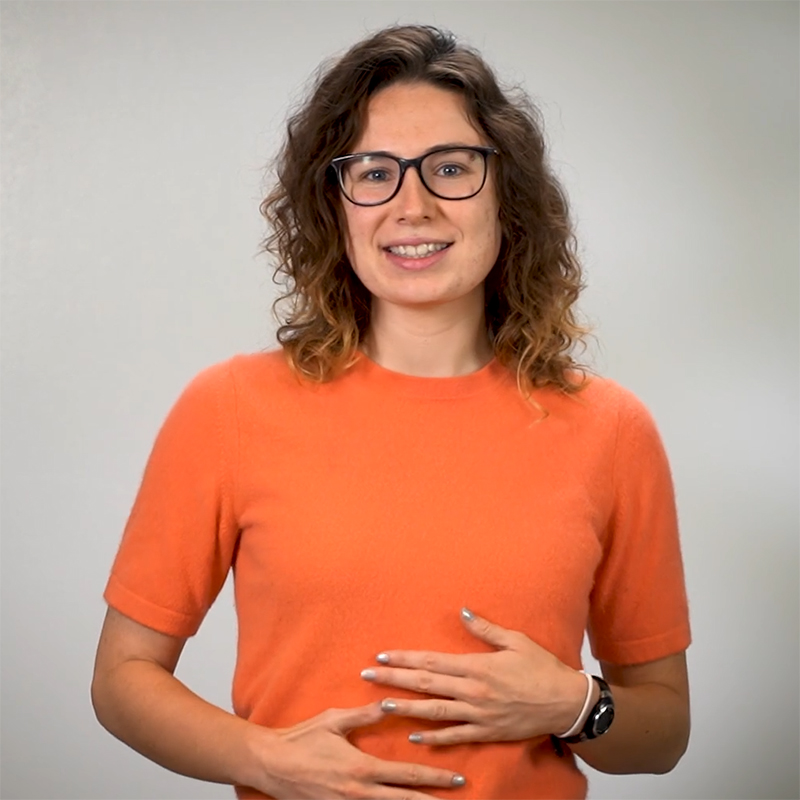 The Three-Minute Thesis Competition (3MT) is an international contest that challenges graduate students to explain their research in a video presentation in just three minutes. Earlier this year, the University of Maryland Graduate School hosted the university-wide version of the competition. Seven presentations were chosen from across UMD as finalists. Now the Graduate School has announced Bioengineering Ph.D. student Ashley Chapin will represent the university in the international competition. Chapin's video, "Demystifying the Gut-Brain Axis," reflects her dissertation work, "Serotonin Sensor Technology Integration into In Vitro and In Vivo Systems as Research and Clinical Tools to Address the Gut Brain Axis."
The presentation with the most public votes will receive the People's Choice Prize of $1,000 as well as international publicity for the winning university. Voting closes on Oct. 5.
View Ashley's presentation and cast your vote now!
Chapin is advised by Professor Reza Ghodssi (ECE/ISR) and is in the latter stages of completing her thesis. In 2019, Chapin won the bioengineering category in the poster session at Bioscience Day for "Dynamic In Vitro Biosensing with Flexible Microporous multimodal cell interfacial sensors."
About 3MT
First developed by the University of Queensland in 2008, the Three Minute Thesis competition (3MT®) challenges research students to communicate the significance of their projects to a non-specialist audience in just three minutes.
The U21 3MT international competition pits the leading presenters from each U21 member university against one another. Each participating member holds its own internal 3MT competition to select a local winner who is put forward for the U21 final, to be judged by an international panel consisting of industry and academic professionals.
3MT provides research students with the opportunity to develop their academic, presentation, and research communication skills by explaining their research to an intelligent but non-specialist audience. The local competitions challenge students to present face-to-face, and the virtual final hones skills associated from being filmed for an international audience, receiving international peer review, and gaining skills surrounding the presentation of their research to a wider audience.
View Ashley's presentation and cast your vote now!
Published September 28, 2020